Fiona Finds Love
included on PETA Kids'
Best Books for Kids Who Love Animals
!


Fiona Finds Love
receives a certificate of excellence in the 2019 Cat Writers' Association Communication Contest!

Feel the Love for
If a Mummy Could Talk
Kirkus Reviews likes "If a Mummy Could Talk," calling it "an unusually animated way to unwrap a popular topic."
Read more
.


If a Mummy Could Talk…
is on one of the Children's Book Week reading lists for the humanities.
https://everychildareader.net/cbw/superpower-challenge
.
Children's Book Council selected "If a Mummy …" as a pick of the month for October 2019.

Praise for
Dino Treasures
!

Dino Treasures
by Rhonda Lucas Donald and illustrated by Cathy Morrison is a companion book for
Dino Tracks
, both published by Arbordale Publishing. This book is a jewel for early elementary teachers in grades K–3.

The book begins with a series of dinosaur behaviors and topics, such as nesting or sleeping. Each topic has a poem explaining the science in simple terms accompanied by a colorful illustration of the behavior or topic.The illustrations depict the fossil and the artist's rendition of the dinosaur engaging in the behavior, such as nurturing young in a nest. The text's poems are clearly written. "So what's with all the feathers? Could the dinos fly? Maybe they helped keep a dino warm and dry? Or they might have helped to show off to a mate. That's the way a peacock tries to get a date!" (p.5) Both the text and illustrations are thoughtfully written and scientifically accurate.
Read more
.

Rave Reviews for
Dino Tracks
Amazon.com

This is a fun look at some of the things fossilized dinosaur tracks can tell us ...
, September 21, 2013

By
D. Fowler
This review is from:
Dino Tracks (Paperback)
The dinos roamed the banks of the river, their heavy feet sinking into the mud and sands. In time the river would disappear, yet something would remain behind. "T'was quite long ago in Hadley, Mass., / a farm boy plowed a field. / What he turned up, created a fuss -- / what had his work revealed?" The dino footprints made so long ago, had turned to stone. The boy's eyes widened at the sight of the massive tracks. Three-toed fossilized prints were all around him. What could they tell the world about the dinosaurs that made them? There would be much more to learn than he ever expected.

Some of the dinos traveled alone, while others formed herds. You can even figure out "what it might eat" by looking at the tracks. Amazing! Some of the tracks are massive, while others might only span a few inches. Many at the water's edge could have been aiming to catch that fish as the dragonfly flitted overhead and the turtle swam beneath the water. "Down by the river where crocs were thick. / are tracks of dainty feet. / They skitter on by--it's best to be sly-- / or hungry crocs they'd meet." What else could those tracks made long ago tell us about how the dinos lived?

This is a fun look at some of the things fossilized dinosaur tracks can tell us. The amazing full-color, full-page artwork definitely lends a hand in telling the story of those dinos long ago as they made those tracks. The tale itself is a story in rhyme, with ballad stanzas (the 2nd and 4th lines rhyme). Newly independent readers can tackle this beginning nonfiction book with a bit of assistance with unfamiliar words such as "squeezed." In the back of the book are several activities, including some that can be downloaded and printed from the publisher's website. This would be an excellent book to read and discuss in the homeschool or classroom setting.



Excellent book for Children
By
Beverly D Merrilees
on November 8, 2013
Format: Hardcover

The writing is clever and original and the illustrations are extraordinary. Friends of mine purchased the book for their children and the kids loved it. Highly recommend this and other books written by Ms. Donald.

Great Book
By
Mymcbooks
on October 13, 2013
Format: Hardcover

My Review: This story rhyme book gives an account of dinosaur's footprint.

"T'was quite long ago in Hadley, Mass., a farm boy plowed a field. What he turned up, created a fuss – what had his work revealed?
Across the cast surface of stone so hard, huge three toed prints abound.
They looked like a bird, but the size – my word!
Fossil dino tracks he'd found!"

The tracks of the dinosaurs show how they move and eat. Some tracks shows a lone dino or a herd of dinosaurs. Some tracks measures higher than a small tire and other's a few inch dot. While some show a gliding bump in the sand with short hop and walking on all fours. Dinosaurs lived in warm places but their tracks were also found in the North Pole.

If you have children that love Dinosaurs then this is the book for them. Explore the activities in the back of the book, the Dinosaurs True or False activity – All dinosaurs walked upright on two feet. Dinosaurs' puzzles and scientists – How do we really know that dinosaurs once roamed this earth? Dinosaur Tracks – Who big is the footprint of a dinosaur? Learn about Dinosaurs locations around the world. I recommend this book.

Goodreads

5 stars
My son and I read this together before bed. Love the illustrations and the facts were placed in an easy read format. So cute. Would love to have more books like this for my son. Couldn't be happier with this book.

Feathered Quill Book Reviews

This is a fun look at some of the things fossilized dinosaur tracks can tell us. The amazing full-color, full-page artwork definitely lends a hand in telling the story of those dinos long ago as they made those tracks. Quill says: If you have a youngster who loves dinos, he or she will be fascinated by what their tracks can tell us!
Read more.
Outnumbered 3 to 1
Written to the rhythmic rhyme of "Over the River and Through the Woods,"
Dino Tracks
takes readers on a trip back in time and across the globe to follow the dinosaur tracks left behind by these infamous prehistoric creatures. With Cathy Morrison's detailed illustrations, readers discover movements and behaviors of different dinosaurs just by studying their tracks. Everyone becomes an amateur paleontologist in this story.
Read more.

Awards and Raves for
Deep in the Desert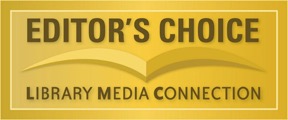 2017 and 2018 selection for the state of New Mexico's First Grade Reading Initiative!
2012 Library Media Connection Editor's Choice
Silver Medal Winner in the 2011 Moonbeam Children's Book Awards!
Included in the 2012 Kansas NEA Reading Circle Catalog!


Science Books and Films, March 2012

Deep in the Desert is a collection of poems about the desert environment and its inhabitants, such as meerkats, desert tortoises, fennec foxes, and gila monsters. The poems can be sung to the tunes of well-known children's songs (e.g., "Baa, Baa Black Sheep"), and the sheet music is available online. This would be a great resource in the elementary school classroom to provide different and interactive instructional material. An impressive variety of useful activities, lesson plans, and quizzes is also available online. Some of the final pages provide descriptions of different types of deserts (e.g., polar deserts, coastal deserts), and a game at the end of the book asks readers to match desert animals introduced in the poems with their descriptions. This collection of poems would likely be used in preschool to third-grade classrooms.
--Shelley Spohr, Griswold, CT

Pragamatic Mom, July 2011
Set to nursery rhyme songs like Do Your Ears Hang Low and Baa Baa Black Sheep, the words are transformed to songs about desert creatures. It's a delightful way to combine non-fiction with singing. My husband and I sang these repeatedly at our little boy's insistence. It turns out that I'm the only one that knows the tune to Do Your Ears Hang Low … guess all those mommy and me music classes really sank in! In this case, though, I'm singing about the Fennec Fox! This is a diabolically clever concept! I love it! [picture song book, ages 4-9]
Yankee Texan Mom, June 2011
My daughter asked me to read this book to her again and again. We learned about a Fennec Fox to the tune of "Do Your Ears Hang Low?" and about a Desert Tortoise to the tune of "Baa, Baa Black Sheep". I enjoy reading to my daughter and this book made it even more fun!

Home School Book Review, April 2011
Deep in the Desert
is an extremely catchy way to introduce young students to life in the desert. It is amazing to learn how various plants and animals adapt to such harsh conditions and then to see them so brilliantly illustrated by Sherry Neidigh. In the back are six pages of activities such as further information about the desert habitat, desert fun facts, a map to locate the deserts of the world and find the answers to some questions, and matching the desert adaptations. Additional learning activities may be obtained at the publisher's website, including sheet music for the songs. I have to agree with an observation from the inside front flap that this book makes learning about deserts anything but dry.
Feathered Quill Book Reviews, April 2011
The perfect book for the school or homeschool setting to begin a discussion of desert habitats and animals.
Story Time Under the Stars, May 2001
I started reading
Deep in the Desert
together with my eight-year-old son, and at first my two youngest sons had no interest in reading time. Then something caught my five-year-old's attention, and he made his way to the couch. When the three of us tried singing about the Thorny Devil to the melody of
Yankee Doodle
, my 20-month old became interested as well, and soon I had all three boys dancing around while singing a desert poem about the Thorny Devil.
Sherry Neidigh has accomplished something to make the desert life come alive through the pages of
Deep in the Desert
. Colorful and very detailed illustrations kept my sons asking questions and wanting to see more. Meerkats playing in the desert, the carefully illustrated desert tortoise and the especially out-of-this world Gila monster kept my kids studying the illustrations, and we had to take many breaks as we were reading.
Deep in the Desert
is a very entertaining book that taught us all quite a bit about the desert including myself. My oldest was so excited about the rhymes that he wanted to read everything by himself, and that was surely a treat for me.
Books 4 Learning, April 2011
Rhonda Lucas Donald has written an entertaining and educational book of poems. Children are exposed to the sound of poetic words, providing opportunities to practice or to teach about rhyme (slant, eye, and true), alliteration, and onomatopoeia. Repetitive phrases and familiar tunes prompt children to participate in reading and reciting after a few exposures to the poems. Donald uses a variety of sentence types—declarative, interrogative, and exclamatory. Adults should point out these marks and teach how they are read differently. Older children can learn their names and functions. Most of the songs blend well with the poetic words. Parents may want to practice briefly before beginning to get the hang of it. I was not familiar with a few of them, but tunes are not difficult to find on the Internet. One of the best parts of
Deep in the Desert
is the illustrations by Sherry Neidigh. Whether it is a sweeping view of the horizon or an up close picture of small area of ground, her detail and color choices are impeccable. They are an essential element of the overall desert habitat experience.
Go to review online
Awards for Other Projects


2009 Tech & Learning award of excellence for Learning.com's online Aha!Science curriculum
Association of Educational Publishers 2005 Best Educational Publication for
Your Big Backyard

Cat Writers' Association 2000 Best Brochure or Pamphlet for
Cats Indoors!
educator guide
1997 EdPress Best Newsletter Award for
EarthSavers

1996 EdPress Best Sponsored Publication for
EarthSavers

1994 recipient of Trudy Farrand/John Strohm Magazine Writing Award for contributions to
Ranger Rick